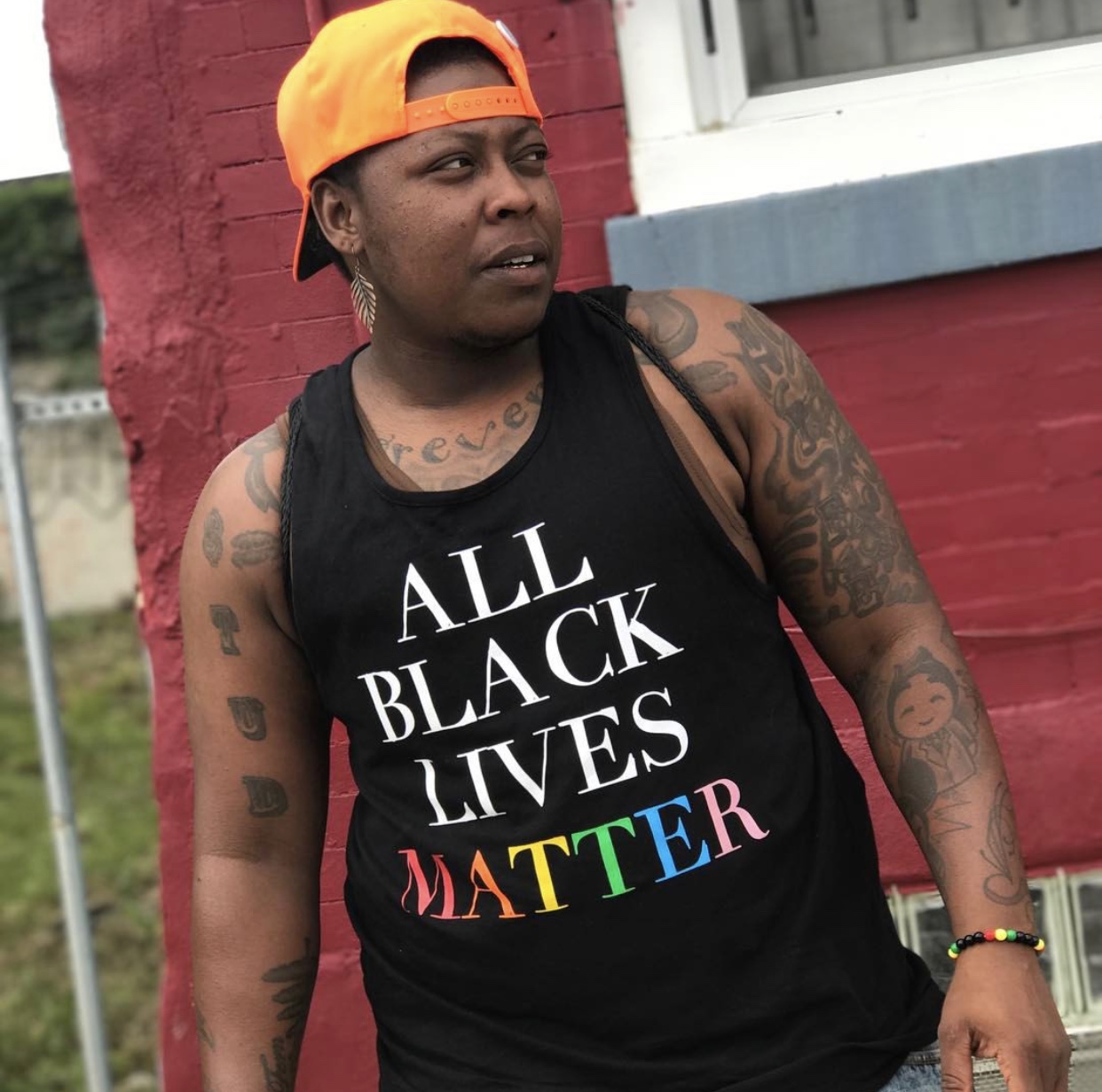 Marsha Tank
"There is no such thing as single-issue struggle, because we do not live single-issue lives." —Audre Lorde
The "Marsha" tee is named after Marsha P. Johnson (June 27, 1945 – July 6, 1992), a gay liberation and AIDS activist and a prevalent figure in New York City's gay, trans, and drag scene from the 60s to the 90s. Some accounts describe Marsha as a Black trans woman while others describe her as gender-fluid. Marsha advocated for the inclusion of trans individuals in NYC's growing gay community and played a pivotal role in starting the 1969 Stonewall Uprising.
Widely considered the beginning of the modern gay and trans rights movements, the rebellion occurred in response to police harassment the night of June 28, 1969, at Manhattan's Stonewall Inn, a popular bar and one of few safe spaces the most marginalized of NYC's LGBTQ community could gather to be themselves. Marsha was in attendance that night celebrating her 25th birthday and is credited with helping to incite the events that served as a catalyst for the modern LGBTQ movement and pushed for the scope of the sexual revolution to include queer people of color.
Marsha P. Johnson's legacy truly embodies the essence of our "ALL Black Lives Matter" (ABLM) tee, and as part of the Dream Deferred Designs All Black Lives Matter Initiative, 15% of proceeds will be donated to Black queer and trans organizations and individuals in need. Find out how you can donate directly and read more about our ABLM Intiative here.
CURRENT INVENTORY (Last Updated 9/14, 2PM EST):
Tank:

IN STOCK: Small, Medium, Large, X-Large, 2XL

LOW STOCK: 3XL, 4XL

VERY LOW STOCK:

PRE-ORDER:
Original images, designs, and logos Copyright © 2016. All rights reserved.